What is a Hybrid?
A hybrid mattress features memory foam along with a coil layer to provide a more "responsive" feel. A hybrid mattress is a great introduction to memory foam mattresses without losing the feel of a traditional spring mattress if you've only slept on traditional spring mattresses in the past! The Hybrid mattress tends to feel slightly softer than a full memory foam mattress.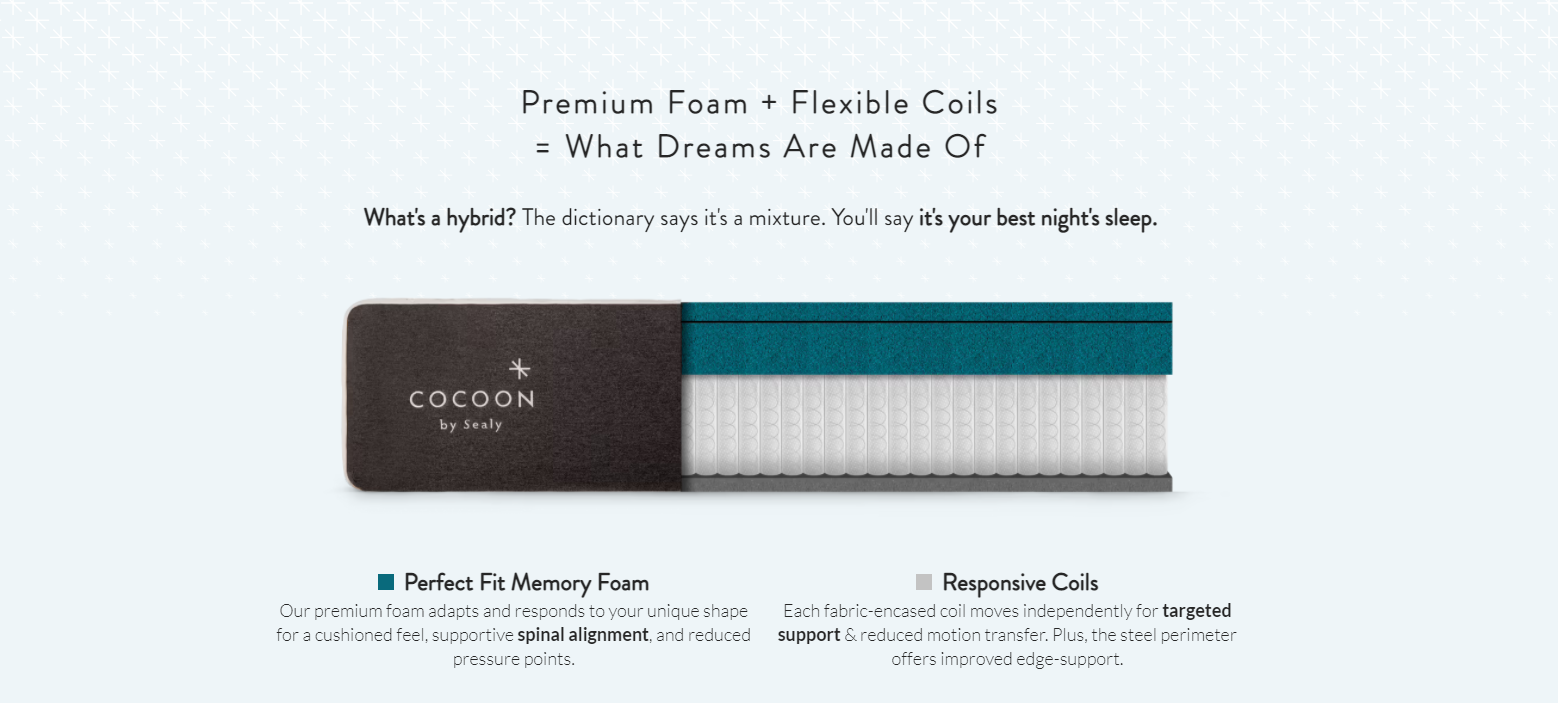 Why Sleepers Love Hybrids
For some, our hybrid options provide the perfect sleep solution: cushioning comfort and the responsive support of traditional springs. Each coil is individually wrapped to prevent unwanted motion transfer and squeaking sounds as you adjust on the mattress.
Which Should You Pick?
The subtle "bounce" of a hybrid can be beneficial to those who experience mobility issues, perhaps due to arthritis, joint pain, or other health conditions. The hybrid's additional edge support can also help older sleepers get in and out of bed more easily.
Those who don't enjoy an ultra-adaptive, "in the mattress" sleep experience may prefer the hybrid. And if you're upgrading from a traditional innerspring mattress that you love, the Medium Hybrid feel will offer a similar "on top of the mattress" sensation.
You can find our regular Chill Memory Foam mattress here and our Chill Hybrid mattress here.
72
44
Was this article helpful?
58 out of 72 found this helpful